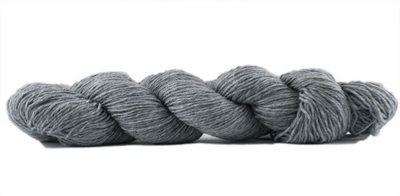 Our Heb Merino Fine and Manx Merino Fine yarns have the same yardage and can be combined for even more exciting colour combinations. The designer Melanie Berg has created the pattern Rheinlust specifically for these yarns. All Heb Merino Fine colours from left to right:
Row 1: 201, 225, 226, 221
Row 2: 202, 222, 224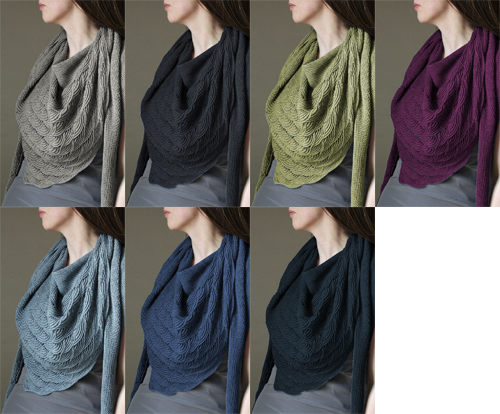 You can see more colours for the shawl on the page of our Manx Merino Fine yarn.

€ 13.90
incl. VAT, plus shipping

50 g, approx. 200 m / 218 yds
Rec. Needle Size: 2.5 - 3 mm - US 1.5 - 2.5
100% Virgin Wool, Organic Merino and Organic Hebridean
Shearing 2016, Fowlescombe Farm (Devon)
Choose a colour:
Colour No. 201 Natural is in stock


With the purchase of this wool you contribute directly to the protection of species. Our soft 100% organic mélange yarn is
made from 80% finest Merino and 20% of the rare Hebridean wool
a rarity, only available in a very small amount per year – each skein is individually numbered
including a donation of € 0.50 of each skein we sell to the Rare Breeds Survival Trust for the protection of endangered sheep breeds
in 7 beautiful colours, nice to combine
guaranteed good for environment, sheep, and humans – organic-certified by GOTS (Global Organic Textile Standard)
produced for us by a small spinning mill and dyer in England, with wool from Patagonia and England

4 in: 28 sts / 40 rows
Care Instructions: hand wash, dry flat
More about Hebridean and the protection of endangered sheep breeds.
We ship worldwide. Orders submitted on workdays before 1 p.m. will normally be dispatched on the same day.
Germany:
Delivery is free for orders over 60 €. For orders below 60 € there is a fixed delivery rate of 5 €.
Austria, Netherlands, Belgium:
Delivery is free for orders over 120 €. For orders below that there is a fixed delivery rate of 8,50 €.
Worldwide:
Fixed delivery rate of 9 € up to 600g.Delivery to many european countries is free for orders over 200 € or 250 €.
You can find all delivery rates in the shopping basket or on the page "
Shipping & Delivery
"

Our organic yarns are completely certified according to GOTS, the Global Organic Textile Standard. With GOTS you can be sure that
the sheep are kept according to organic farming standards and do not have to suffer painful mulesing surgery
the wool production does not pollute the environment with dangerous chemicals
energy consumption is controlled and residual waters are cleaned professionally
the workers are treated fairly and child labour is prohibited
minimum wages and standardised working hours are met
the yarn is free from harmful residues