Walking out of the yarn shop with a bag full of wool or opening a package with beautiful skeins - that makes me happy. But it's just as worthwhile to take a look in the leftover basket to find inspiration for new knitting ideas: there you will encounter numerous small and medium-sized colourful balls. Genuine treasures waiting to be knitted. Even the tiniest remnant has a lot of potential.
For example, there was a lot of Lovely Merino Treat in the colour Amethyst left over from my son's tractor sweater, and I liked it together with the remnant of Blackberry Sorbet) from my daughter's Dahlia top. The perfect combination for the bobble stripes of the Festival Sweater from Petiteknit, which I've been wanting to knit for my eldest for a while. And since I was planning to use Cream as the main colour –just like with the tractor sweater– I was able to use the opened Cream skein directly for the next children's sweater.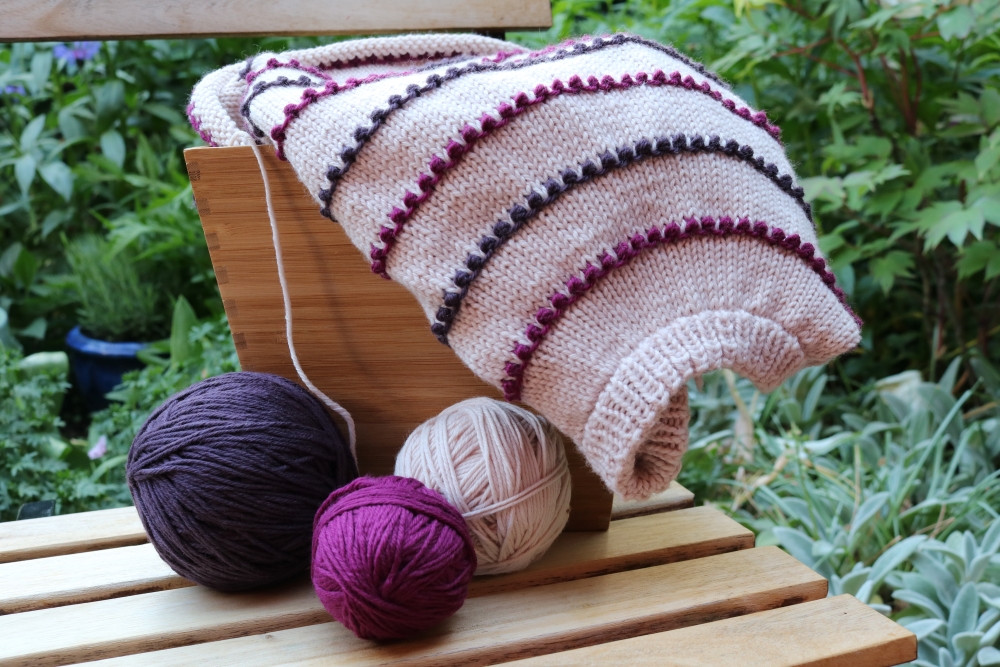 But I have to admit: even though I'm using up a lot of leftovers with this jumper - it's not a leftover knit in the true sense of the word. Because I cheated. In other words, I bought something, too. And above all, there are bound to be leftovers from the leftovers in the end. But that doesn't matter. Because while knitting, I thought about true remnant knitting.
Larger Leftovers - Accessories and Baby Knitting
Larger remnants –that is, when there is almost a whole skein left over– are good for accessories. For the shawl Contact, for example, you need about 80 g of one colour and 60 g of the other of our Cheeky Merino Joy. And my dear colleague Claudia has knitted herself the Nola hand warmers by Susanne Müller several times. For a pair in size S, she only used 54 g of our Cheeky Merino Joy. A nice little knitting experience for in between, and by the way, also well suited as a gift.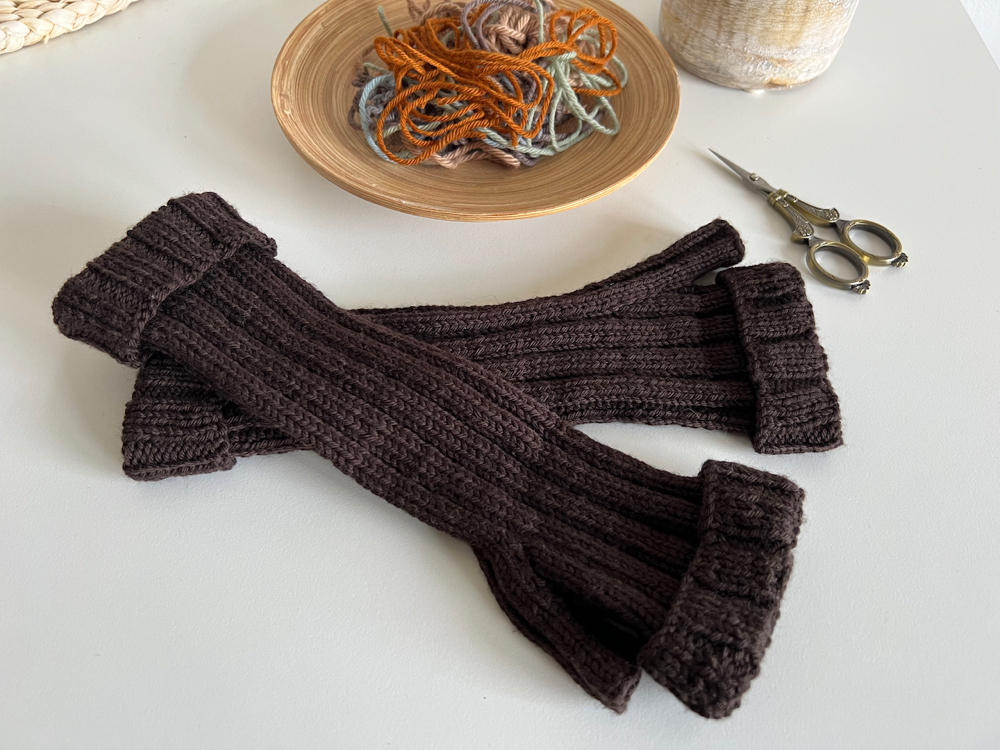 Baby knits are also perfect for using up opened skeins. Cute little hats or rompers –like the one I knitted for my nephew for his birth– require much less than 100 g of wool. For the Little Sister's Romper by Petiteknit, I only needed 74 g Big Merino Hug. The hat by Klompelompe even got by with 33 g of Lovely Merino Treat.
Small Leftovers - Colour Play and Doll Knitting
It is seldom the case that I have used up every gram of leftover yarn. And so larger remnants become smaller ones – and consequently, the knitted pieces have to become smaller, too. Or simply more colourful. Or both. That's why I also like to knit for stuffed animals and dolls. I look at the tiny balls from my stash and think about which garment the few grams could be enough for. Without any instructions or a plan, I knit away - and try the little pieces on my favourite stuffed animal or doll in between. So my son's monkey now wears a romper similar to the one he himself wore as a baby. And my daughter's doll has an enchanting custom-made outfit. The miniature socks from the Big Merino Hug weigh just nine grams - and make my little one so happy!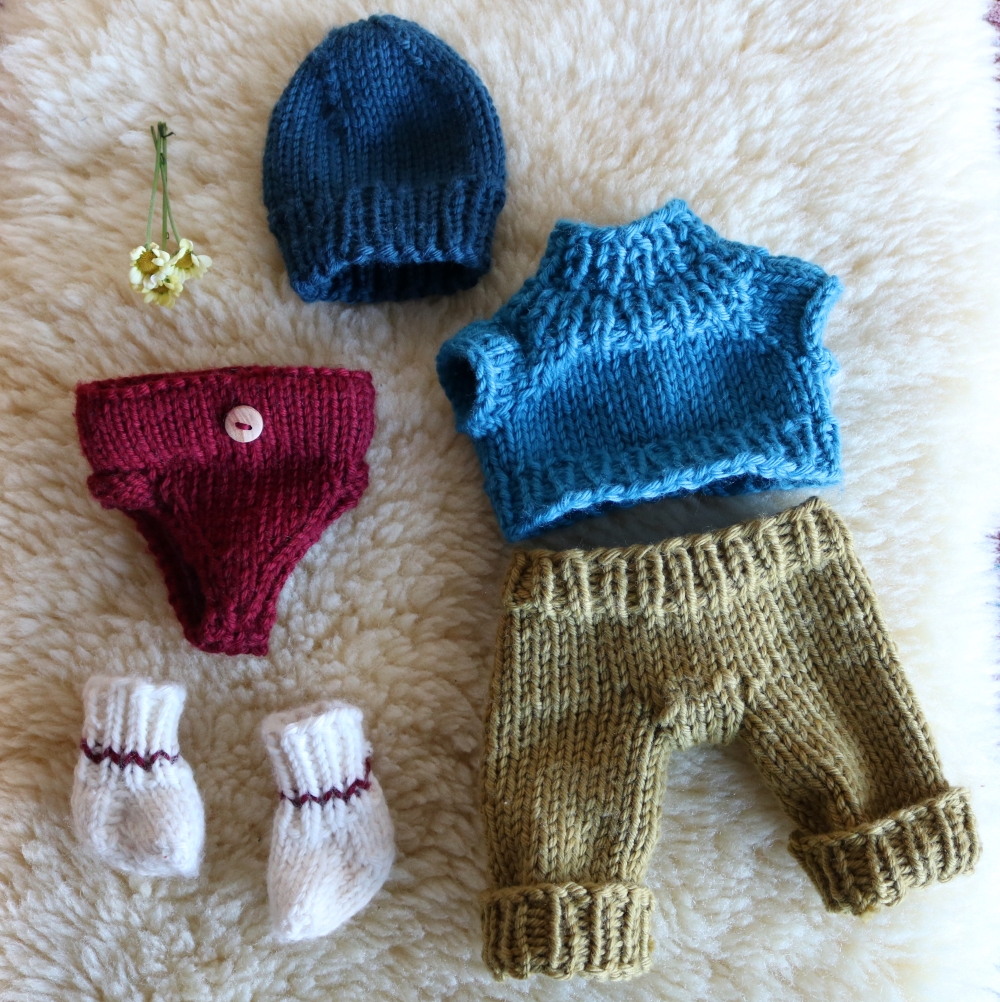 Mini Leftovers – Crafting with Wool Threads
Even longer threads deserve to be saved. Because whenever I have to hold stitches, I have such a leftover thread at hand. But above all, even the tiniest scraps are suitable for beautiful crafts with wool. Be it with the children or alone, to create a greeting card or decoration.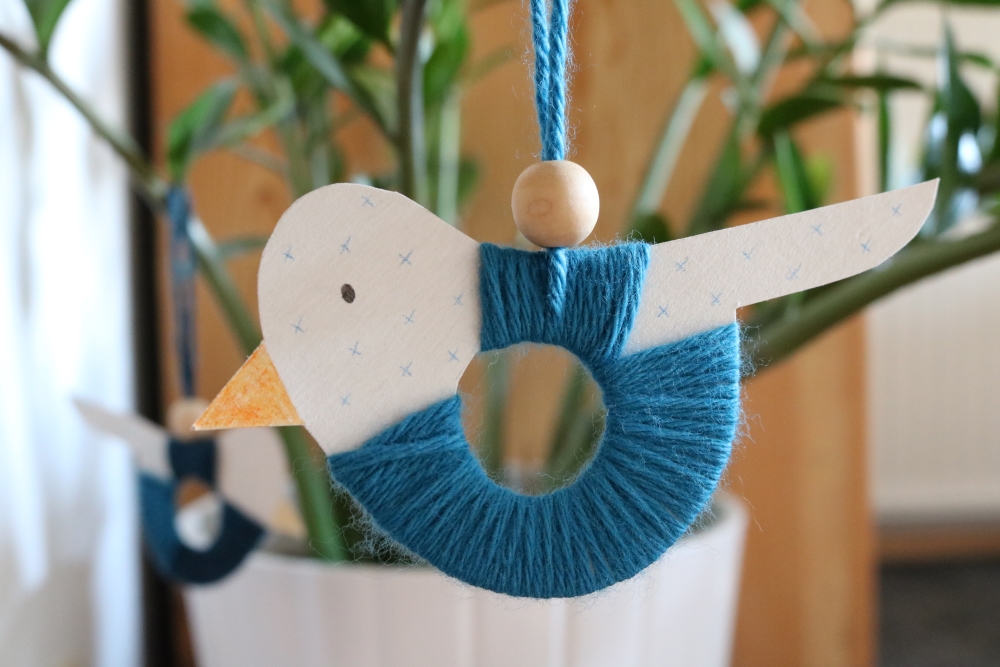 There are beautiful, endless possibilities - just like the leftovers!